About Us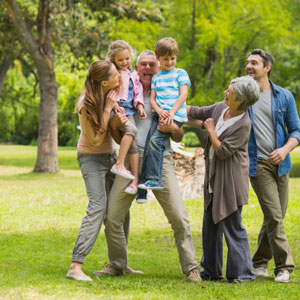 After graduating from Logan College of Chiropractic, Dr. Hollis Wilson and Dr. Julie Restall opened Central Texas Chiropractic & Rehab in Pflugerville. They saw a need in our community for a natural health practitioner that helps all ages, from newborns to grandparents. At our office, you'll find our team approachable and accommodating, feeling relaxed in our comfortable setting.
Sharing the Wonders of Natural Healing
Dr. Hollis and Dr. Julie have both seen quite a few miracle stories that they love to share. One such is about a young man who came in with intense back pain.
"At just 22 years old, this man was on dialysis for kidney disease. His mid-back was so painful that he was unable to watch his 18-month-old baby by himself, let alone be the active father he wants to be. His wife was working full-time while he was a stay-at-home dad, but he couldn't be alone with their child. After seeing us, we were able to help him out to where he can watch his child on his own. He can get down on the floor and play. He can pick his child up. It opened up a lot of possibilities for their family."
We feel privileged to see the changes made in our patients' lives.
Contact us today
to find out what we may be able to do for you! On-site X-rays are available.
---
Central Texas Chiropractic & Rehab | (512) 989-7477