Pflugerville Pregnancy Chiropractic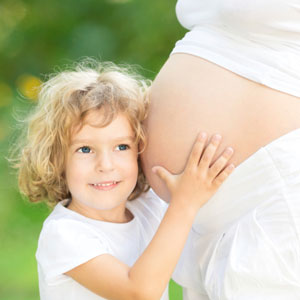 Increasing numbers of moms are looking for drug-free solutions to common pregnancy pains such as sciatica and back problems. Chiropractic is a form of natural health care, free from medications that could harm your baby.
Achieving the Best Pregnancy Experience
Dr. Julie is well-versed in helping moms have comfortable pregnancies. She completed an internship at a hospital in St. Louis, Missouri, caring for prenatal and postnatal back pain patients. Since then, she's helped numerous expecting women.
Dr. Julie is certified in the Webster Technique. While this method doesn't turn babies, it stabilizes your pelvis so that your baby can get into the optimal delivery position.
We have pillows to accommodate all sizes of bellies. Dr. Julie was even adjusted through all 41 weeks of one of her pregnancies!
It's just as important to be checked after birth, so we recommend you schedule postnatal visits, too. We offer convenient Saturday appointments.
---
Pflugerville Pregnancy Chiropractic Care | (512) 989-7477